July 12, 2021
Emcure Pharmaceuticals appoints Naveen Soni as Director – Corporate Communications & Public Relations
Pune, July 12th 2021: Emcure Pharmaceuticals Ltd., one of India's leading pharma player today announced the appointment of Mr. Naveen Soni as Director – Corporate Communications & Public Relations effective July 1st 2021. His responsibilities include overseeing communications for Emcure Pharmaceuticals.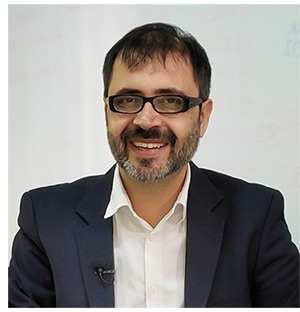 A seasoned professional, Soni comes with over two decades of multi-sector experience in corporate communications, strategic business advocacy, marketing and business journalism. Formerly, Soni has also held communication portfolios in leadership positions with leading Indian MNCs such as UPL Ltd. Welspun Group, Wadia Group, Hubtown Ltd. and PUG India wherein he was responsible for driving strategic communications and crafting internal and external stakeholder engagement programs. Before foraying in to the corporate side, he has been an award-winning Anchor-Journalist with India's leading business channels including CNBC TV18 and Zee Business. During his media stint, he was responsible for planning, conceptualizing and hosting popular shows on stock markets and personal finance.
Commenting on the appointment, Mr. Satish Mehta, Managing Director & CEO, Emcure Pharmaceuticals said, "I am delighted to welcome Naveen Soni to the team and look forward to working with him as he heads our communication strategy. We are pleased to have a veteran like Naveen on board with us."
Sharing his comments on the appointment, Mr. Naveen Soni said, "It's a great opportunity to be working with Emcure Pharmaceuticals and I am truly excited to take on this role. I look forward to working with the passionate and foresighted leadership."
Mr. Soni will be working closely with the management at Emcure Pharmaceuticals.
About Emcure Pharmaceuticals Ltd:
Emcure Pharmaceuticals Ltd. (EPL) is one of India's leading pharmaceutical players headquartered in Pune with global footprint. Driven by technology and innovation, the company's mission has been to develop and deliver Effective Medicines to Cure patients, enabling them to lead healthier lives. Established in 1981, the firm was founded by Mr. Satish Mehta who spotted an opportunity in contract manufacturing pharmaceuticals for MNCs. Emcure is ranked as the 12th largest pharma company in India (AIOCD-AWACS MAT Mar 21). It is a leader in gynaecology, blood-related and HIV antiviral therapy areas. It is also developing India's first mRNA vaccine for the novel coronavirus using its in-house developed mRNA platform. To know more about Emcure, please visit: https://www.emcure.com/ Follow us on LinkedIn: https://www.linkedin.com/company/emcure-pharmaceuticals-limited/
Media Contact Information:
Aasiya Shaikh: 9833503994
(Adfactors PR)
Syed Talal: 9987619679
(Adfactors PR)
To know more about Emcure, please visit:
www.emcure.com
Follow us on LinkedIn:
www.linkedin.com/company/emcure-pharmaceuticals-limited/
Media Contact Information:
Aasiya Shaikh: 9833503994 (Adfactors PR)
Syed Talal: 9987619679 (Adfactors PR)
Naveen Soni: naveen.soni@emcure.co.in (Corporate Communications)